New Year's Eve TV Special Commemoration Craft Essence Quest
Comments

11
Share
Event Duration : December 7, 2016 00:00 ~ December 31 2016 23:59 JST
Fate/Grand Order ~First Order~ will be released on the 31st of December, 2016 22:00 JST and to commemorate this special, a CE quest will be released in the Chaldea Gate for the duration of this event.
F/GO Offline Event

Craft Essences
★ ★ ★ ★ ★
First Order


ATK: 100/100
HP: 100/100


+50 Mystic Code EXP At Quest Completion
This CE comes with MAX Limit Break.
大晦日TVスペシャル記念概念礼装獲得クエスト
AP Cost
Bond Points
QP
EXP
New Year's Eve TV Special Commemoration Craft Essence Quest
5
115
1400 (280 per AP)
550 (110 per AP)
| | |
| --- | --- |
| Completion Reward | |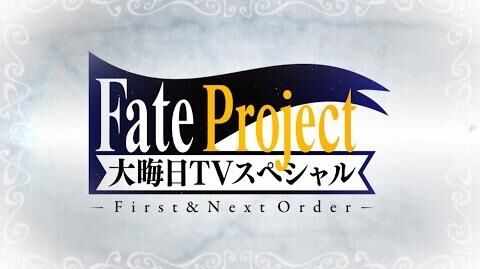 Ad blocker interference detected!
Wikia is a free-to-use site that makes money from advertising. We have a modified experience for viewers using ad blockers

Wikia is not accessible if you've made further modifications. Remove the custom ad blocker rule(s) and the page will load as expected.