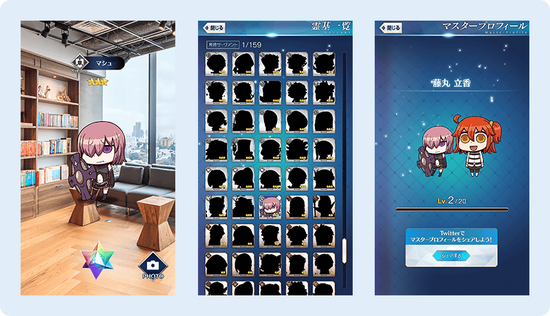 The nature of this game is similar to Fate/Grand Order AR, but in a more Riyo-style, to celebrate April Fool's Day.
Summon a servant by tapping icon at the bottom of your screen. (This is similar to throwing Pokeball in Pokemon GO.)
There is no need for GPS, unlike Pokemon GO, but Gyroscope/Gyrosensor feature is needed to play it.
The game can only be played within April 1, 2017 00:00 ~ 23:59 JST. After the service ends, you can not play or view anything even if launching the application.
The game also needs Internet connection to be able to launch the app, so if you hope to save anything from the game please do so before 12AM JST.
Ad blocker interference detected!
Wikia is a free-to-use site that makes money from advertising. We have a modified experience for viewers using ad blockers

Wikia is not accessible if you've made further modifications. Remove the custom ad blocker rule(s) and the page will load as expected.