Date: March 30, 2016 19:00 (JST)
Click [here] for more info about the Order.
A game version update came with the release of Chapter 5: E Pluribus Unum:
Changes to the Support System.
Allow changing of Mystic Codes at Party Selection.
E Pluribus Unum Summoning Campaign
Edit

Draw rates for the following cards have been increased for the duration of the event:
All Servants and Craft Essences in this Campaign will be permanent additions to the Story Gacha after the event ends.
Duration: April 1, 2016 0: 00 ~ June 30, 2016 23:59
New Items
Edit
Introduction of new Items for Ascension and Skill Reinforcement:
Tutorial Renewal
Edit
Duration : March 31, 2016 4:00 - August 31, 2016 23:59 JST
A new tutorial gacha was released for all players who started after March 30, 2016.
This new tutorial gacha guarantees both a 4★ Servant and a 4★ Craft Essence within a single 10-roll.
The following Servants were added into the tutorial summoning pool: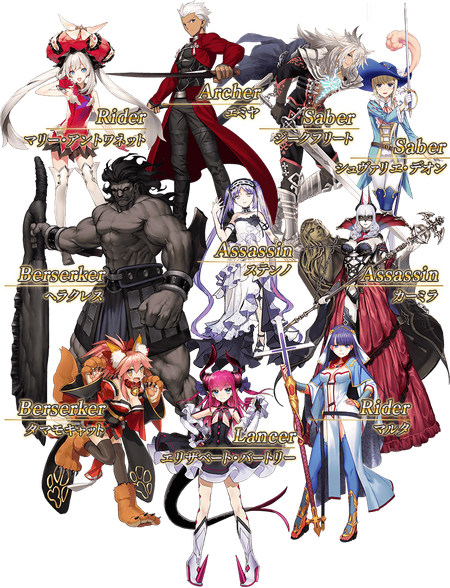 Ad blocker interference detected!
Wikia is a free-to-use site that makes money from advertising. We have a modified experience for viewers using ad blockers

Wikia is not accessible if you've made further modifications. Remove the custom ad blocker rule(s) and the page will load as expected.